CUSTOM DESIGNS
NEED A CUSTOMIZED DESIGN? COST EFFECTIVE SOLUTION?
NEED TECHNICAL ASSISTANCE? ENGINEERING
LOOK NO FURTHER THAN INTERNATIONAL COIL INC/ACUTE POWER.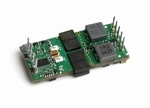 Acute Power, a product of International Coil, Inc. can manufacture your product to your functional and quality specifications in a cost effective and customer service centric process. We pride ourselves in delivering superior manufactured products on TIME, every TIME.
Make our extensive engineering expertise and experience work for you. We offer low minimum requirements and pricing to fit your project budget.
Contact Engineering:
Call (508)580-8515, ext. 820
or
Fax (508)580-8511